ROEDEAN
St Mark's is proud to be part of the Roedean Partnership of Schools. Roedean and St Mark's Primary have joined in a soft federation, so that the two schools can work together, and both withdraw huge benefits from this partnership.
For many years, Roedean has worked with primary schools in the local community, but, rather than making a small difference to a number of schools, it was decided to focus efforts on one school in order to make a big impact.
In additional to the existing community volunteering projects, Roedean and St Mark's will be working together on English, Maths, EAL, reading projects, music and drama. We have no doubt that this partnership will be hugely rewarding for all those involved in both schools.
Brighton City Partnership for Education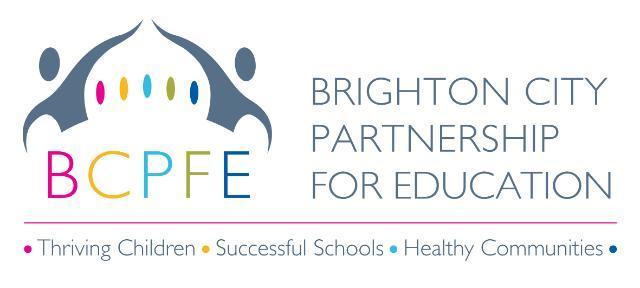 BCPFE
Brighton City Partnership for Education (BCPfE), is a group of 13 primary, infant, junior and nursery schools in Brighton, of which St Mark's is a member.
Click here to find out more!
Family Support Workers
"The Partnership Family Support Service is available to all of our families. Family Support Workers are able to provide support and advice around a wide range of family issues. They are able to meet with you and offer tailor-made support to suit your needs.
Please visit the website for further information or contact the team on familysupport@middlestreet.brighton-hove.sch.uk"