The teachers are amazing and so welcoming - lovely school and atmosphere. (Parent Survey 2019)
Notification of In-Year Variation to Admission Arrangements
The Governing Body of St Marks CoE school wish to notify prospective parents of the following variation to the admissions arrangements for admission to Year R in September 2021, in respect of the over-subscription criteria relating to church attendance. This is due to the exceptional circumstances of the COVID19 pandemic.
"In the event that during the period specified for attendance at worship the church has been closed for public worship and has not provided alternative premises for that worship, the requirements of these [admissions] arrangements in relation to attendance will only apply to the period when the church or alternative premises have been available for public worship".
The full amended admissions arrangements for 2021/22, which include the Supplementary Information Form, can be found via this link.
Admission Arrangements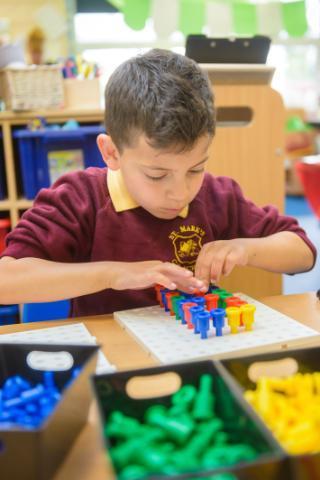 Admission enquiries are welcome for children who will be between 5 and 11 during the current academic year. Please contact us on 01273 605588 for details of places available for this current year. Transfers within a school year normally take two weeks to arrange and places are allocated for the next available half term. If you are moving house and the house move does not tie in with this timescale you will be able to start school in the middle of the term if a place is available. You should still complete and submit a Brighton & Hove City Council Transfer Form.
In the event that we receive more applications than there are places available, the order of priority for admission will be established using the appropriate Admission Criteria for that academic year and places awarded accordingly by the Admissions Committee of the Governing Body.
BRIGHTON AND HOVE ADMISSIONS INFORMATION
Admissions Policy including Supplementary Information Form 2021-22
Admissions Policy including Supplementary Information Form 2020-21
Appeals
Please find details of how to appeal on the Brighton and Hove Admissions website https://new.brighton-hove.gov.uk/children-and-learning/appeal-school-place.
The primary school admission appeals timetable for September 2020 entry is as follows:
| | |
| --- | --- |
| National Offer Day | Thursday 16th April 2020 |
| Deadline for submitting appeals | Monday 18th May2020 |
| Appeals to be heard | July 2020 |