Image of the Week
Each week the children are invited to use the Image of the Week to inspire their writing. How does it make you feel? What does it make you think of? We use our Image of the Week to teach inference skills for reading. Ask your child the questions below, to help them improve their reading skills.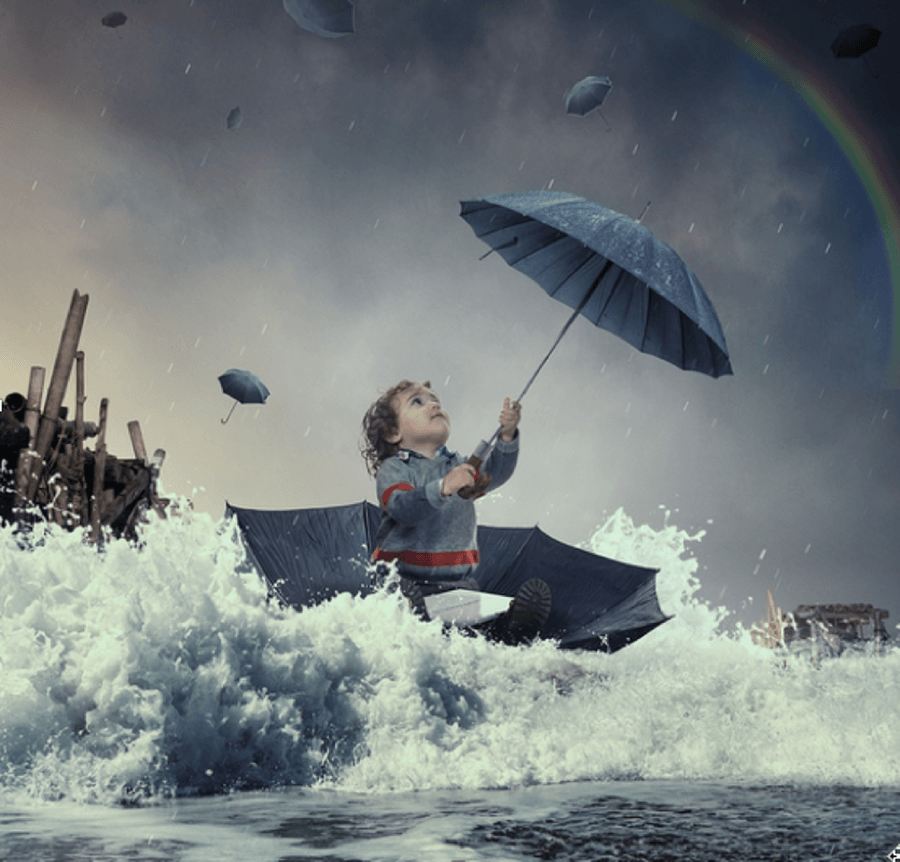 Question time!
How do you think Jack feels?
Where have these umbrellas come from?
How will Jack use these umbrellas to escape?
How long do you think it has been raining for?
How are other people escaping the flood?
If you were stranded on an island and you could take 5 items to help you survive, what would they be?